INSIGHTS | Special Report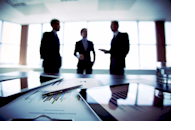 Acclaimed author Bob Veres examines Northern Capital's approach to fixed income investing. Mr. Veres is an award winning editor and publisher of the Inside Information interactive guide to trends and innovations in the investment advisor profession.
The article has been reprinted with permission from Inside Information.